*sniffle*
*wipes nose with Kleenex (with lotion, duh)*
Since being put in the Assassin's cross hairs it's been a challenge to catch my breath. His many kindnesses have had me swooning (not to fear Mrs., just in ways that mean my ego needs to have a pin or two taken to it at strategic places). He hath bestowed upon me an Academy Liebster Award! In keeping with his format I offer the following blommit (thanks to whoever said that, I've stolen it and I love it, yay!) rather than the lengthy acceptance speech which I had been penning. It brought to light the many causes near and dear and of course thanked the magic baby, whom I have no idea why I was thanking but that's what one does when accepting awards right? And hell If I'm gonna thank him I may as well thank the evil torcheress from the chamber of doom-wax… but neither of them shall be thanked.  Just you Assassin of all things socially inept, thwarter of skanks from continents away, protector of lady bloggesses and their right to bash on whomever they choose and desire to beat ex-abusers to a bloody pulp with whatever means feels right at the time! Killer of baby seals! (okay maybe not that last one but you know how you get going sometimes…) All the while being a loving husband and rockin, fire-breathin father, not to mention an amazing chef… all wrapped in a 6 foot 8 inch tall package of hot man. Sounds fantastic to me.
So I shall crumple my speech, throw it at those less fortunate and go "off the cuff". Settle in, this may take a few. First and foremost, thank you Mrs Assassin, for encouraging your husband in his passion and being understanding of the time and boobalicious photo browsing it requires. Having a partner who realizes that writing, a true calling to write, is not a fad but part of our being, is the best gift this universe can bestow. You fucking rule Mrs.
And now you (don't cower in the corner over there… you're a foot and a half above the chair anyhow!) Get your ass over here for some lovin'. Mr. Assassin… or Kevin if I may, Ich liebe dich auch. Du nahmst meine Herausforderung und bestanden. Andere konnte es nicht. Sie sind die besten. (that's right bitches… Deutsch. ha! and Shane, if its wrong – sue the interwebs*) But really, how could I not!!! Even if you hadn't offered to make me eggs bennie, thus winning my heart for all time…You gave me 35 songs… with videos. Shit Son! I only asked for songs… Not videos. It was brilliant and challenged me to look up music I hadn't heard for a long time and some of it never. It was nothing short of awesome. But even that is not why I stick around and read your blog. You are funny as shit, but not always gufaw funny, you are witty, intelligent, challenging to my brain. You give me pause to think about things from a perspective I may not have, and I like that. Plus you are fucking tall and well I loves me some tall lean man, especially one that loves music and cooking.  But not to fear Mrs., I have my own tall lean man (serious… 6'7″, loves music and cooks… its like bizaro blog) on my side of the planet so she and I can get together and dish about tall men and all the awesome that you are. Thank you for the support, love and leaving a cute little heart on my twitter feed. How decidedly un-punk rock of you.

Now that all the squishy shit is over, on to the liebing and award bestowing…
When I first started writing it really was just for myself. I had one reader (my best friend) and that was fine. Then it turned out that there was this "feed" thing people who were familiar with the interwebs used and I really had more like one-hundred readers. Holy shit-balls, who knew!!! so on and on and here I am 6 or 7 years of wirting. You know I still don't have all that many readers (I don't have N.F *wink* to tweet me and give me global recognition. But I digress as this is not about me. Back when I had no readers I was shocked one day to get a comment from someone I didn't know. It was mind boggling! And now I'm feeling global love and getting a chance to say thanks to people who I enjoy the hell out of that you (my bloggity fam) may not know.
1. Why not start with the serious shit right?? When I stumbled on this ol'dog (whoever gave her that moniker should be put down, she's fucking gorgeous!!! and um not old) with her sexy ta-ta's, I couldn't help but read. Too young to live through the shit she has, but fortunate to be surrounded by family, friends and a world wide network of people who genuinely wish her hope, love and healing. With all the cards she's been dealt, she has a very funny take on her situation and whether you are down or not go see what's up at Old Dog New Tits and you'll be glad you did.
2. Several years ago I was trolling through images and one caught my eye. No I did not pirate it, but I did find out where it was from and where I could see more. And more I did. He doesn't know I lieb him and it's not stalkerish, but I've followed Mike's journey from Utah and a tiny little paper to his new place in Berlin. Go check out whatever Π is up today. Then troll through the backlog. Several hours later you'll be amazed and the clock will be well past where you thought it should be.
3. I love women. No I am neither lesbian, nor bi-sexual (get your mind out of the porn) but I think women are amazing. Strong, resiliant, tender, ferocious, frail, perplexing and extraordinary. For all these reasons and more, I love Brooke Farmer. I love her brash wit and bitter tears. I love her honesty about her struggles with life, love, and everything in between. I love her heart.
4. Sometimes a good story can be all you need to get cozy on a cold day. Sometimes you are sucked in by someones respectful tale of age and dignity where another author may leave none. Sometimes they aren't stories but tales of true life adventure or non-adventure. When I read Siren Voices I sometimes laugh at the humour (see got British for ya there) or cry for the humanity shown by people just doing their jobs. Sometimes I can't read because my eyes hurt and my heart and soul hurt too. But I go back always to listen to Siren Voices. I try to think of what Spence may sound like telling his stories. (thanks to his yule blog I now hear Kevin and well that's as close as I'll likely get). But I also try to hear their voices, those of the others that he comes to meet each day. And that is probably the point.
5. Last and certainly not least or he would have been first is Steve. Oh Steve.. You have aptly named your blog but I love, love, love reading it. It is my pleasure and I savor it for the times I need to laugh or cringe – I'm not sure which. Some of your photographs make me wonder but then again, they could only come From the Mind of a Madman.
There you have it… Now I'm tired from all the squishing….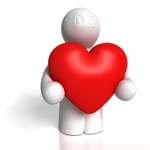 *(I love you too. You took my challenge and passed. Others could not. You are the best.)
~posted from my tablet thingy~
get sars for your very own!